Reception and museum shop
RONDEAU LA TOUR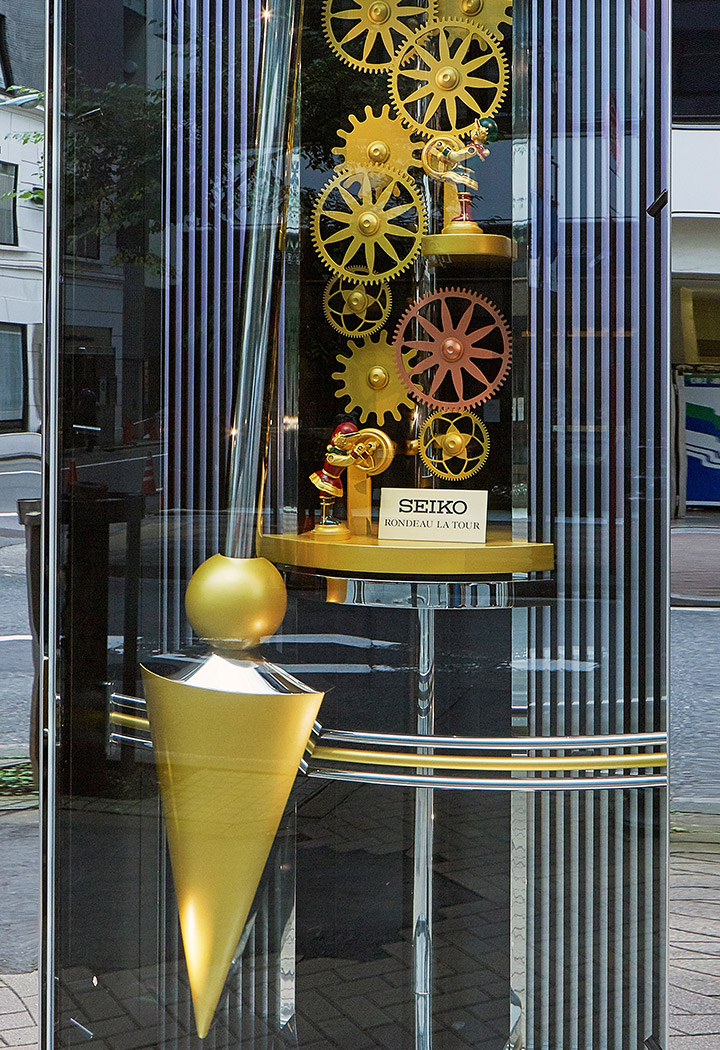 This is a large, automaton pendulum clock measuring 5.8 meters in height, installed at the entrance.
The 4.6m pendulum swings slowly. Every hour on the hour, a melody plays as the automaton dolls turn the gears and rainbow-colored lights shine from the clock.
A row of trees along the wall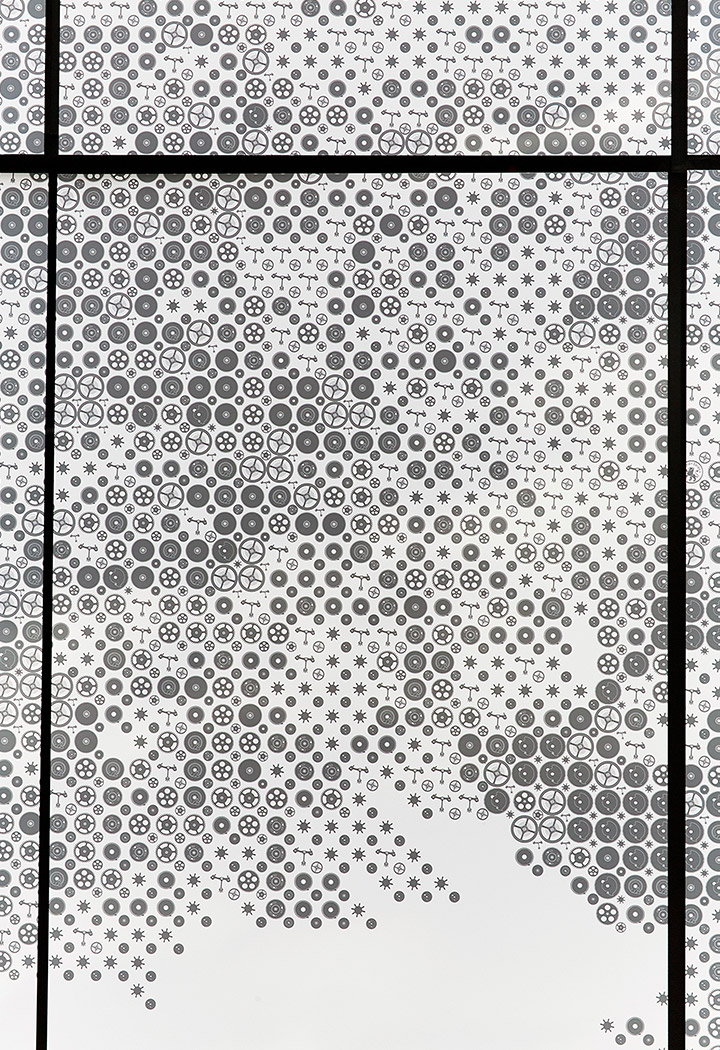 The wall of the Seiko Museum Ginza is decorated with a mural of a row of trees that matches the streets of Ginza. But if you draw near and take a closer look... you will find the pictures are actually made up of illustrations of watch and clock gears. Various motifs related to Seiko are hidden among the gears. See if you can find them.
Museum shop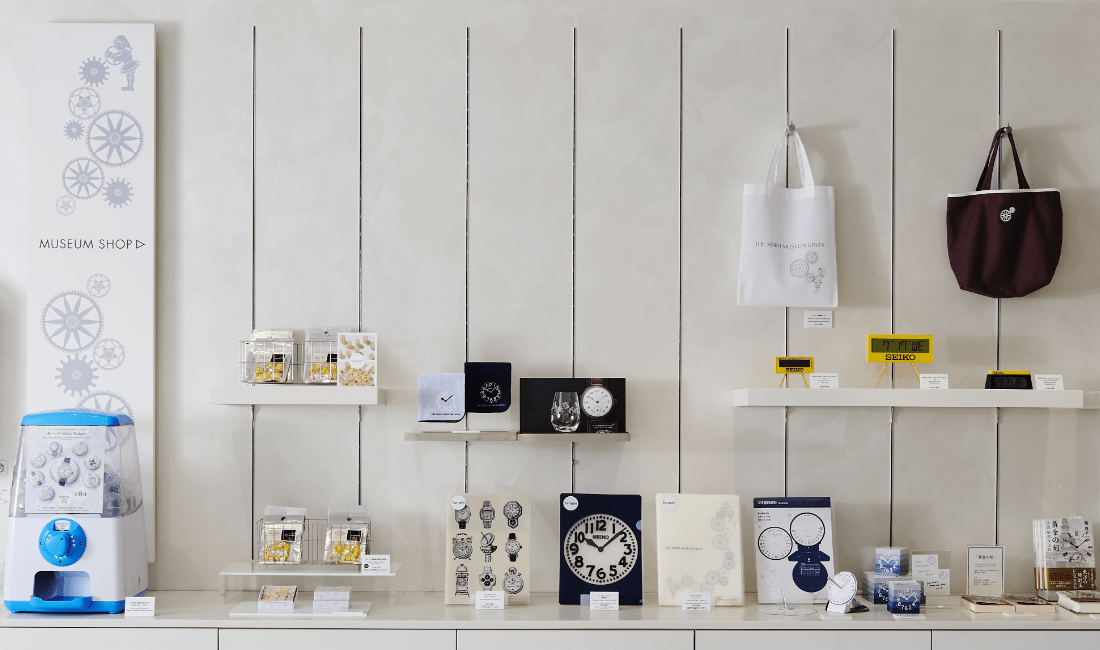 We have various original goods, based on motifs from the Seiko Museum collection, that are only available here.
Major exhibits