Ever since the early 1960's, Seiko has used the world of sport as the perfect arena in which to meet new challenges of precision and durability. In sports timing equipment as well as sports watches, Seiko has pushed back the boundaries to fulfil the needs of athletes and adventurers who need the very best.
The world's most advanced timing and measuring systems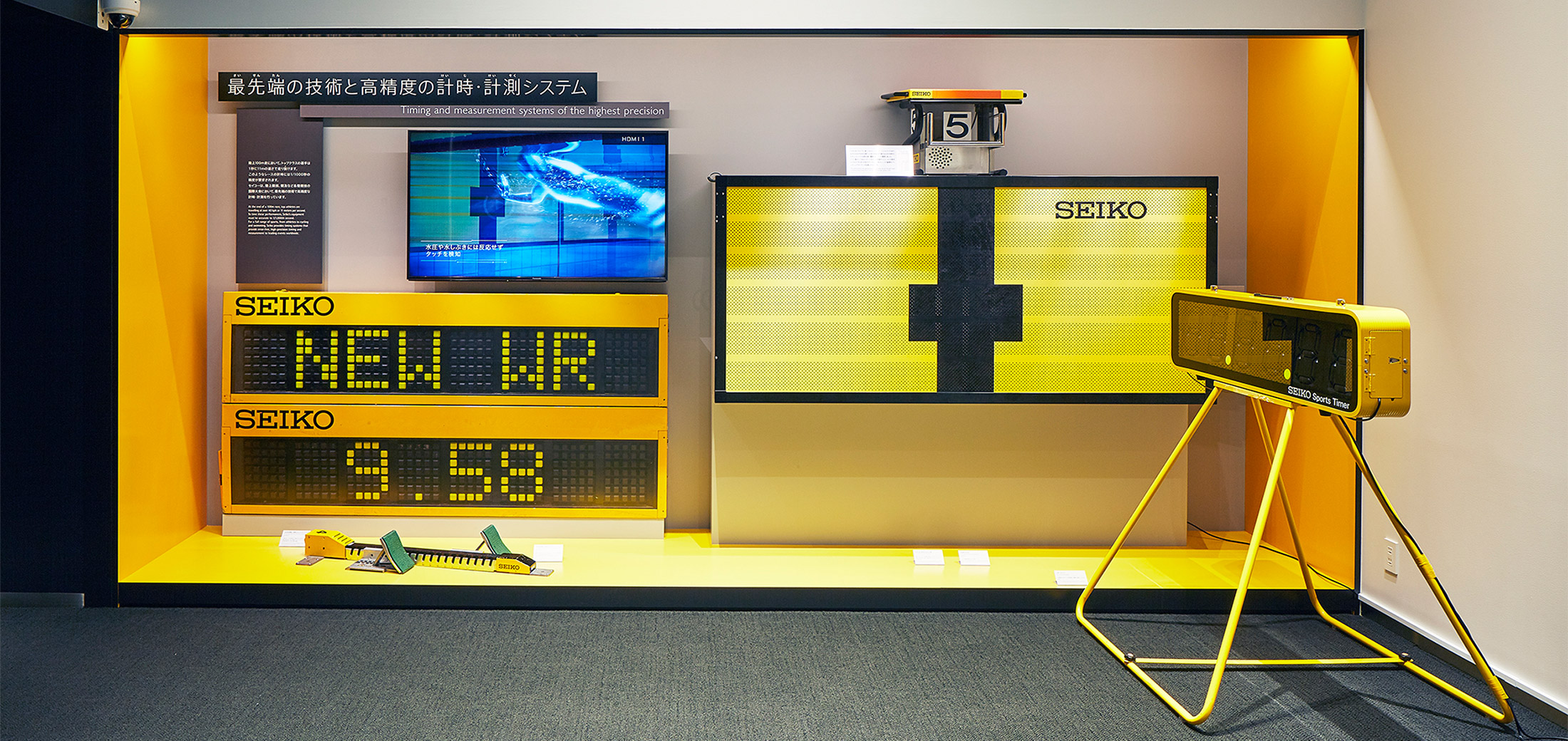 Seiko's official timekeeping that amazed the world
From the 1960s, Seiko focused its efforts on the development of stopwatches, and succeeded in developing stopwatches that can keep the same time no matter who presses them.
From outer space to deep sea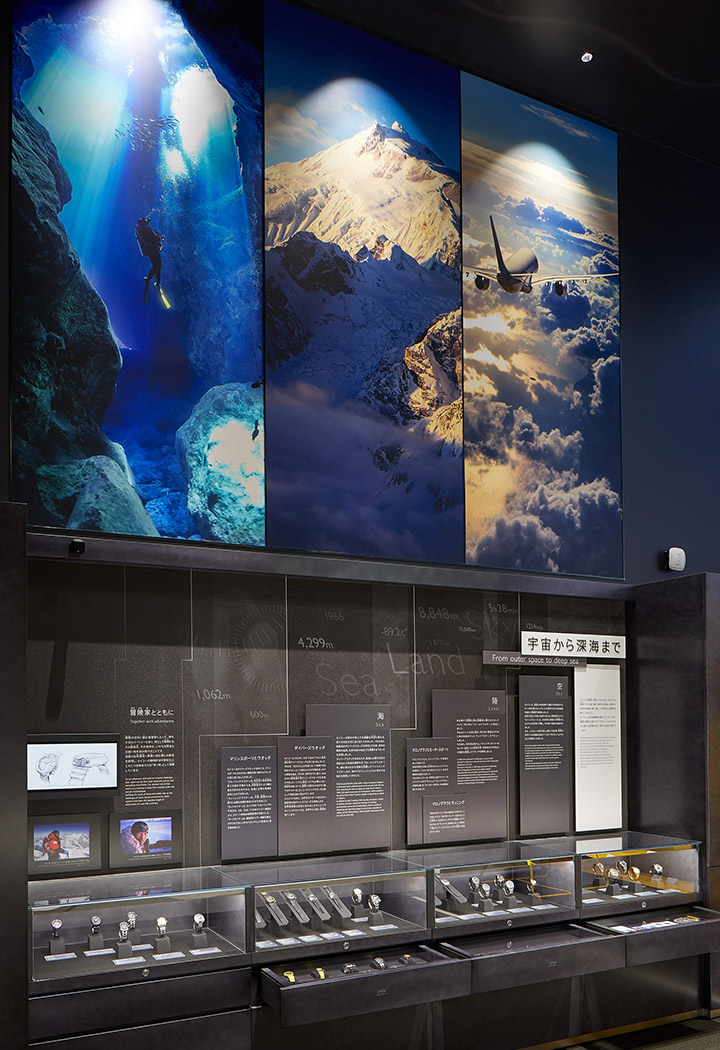 Seiko has earned a great deal of trust by developing various watches with high-standard functions dedicated to land, sea, and sky professionals and adventurers.
Multipurpose space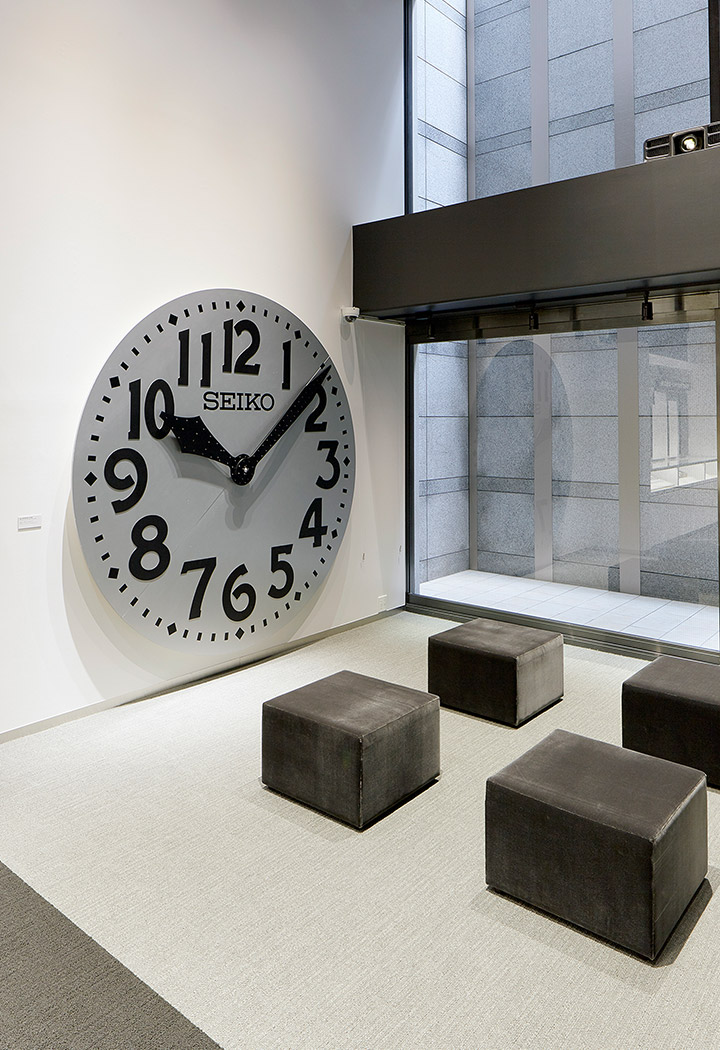 There is a permanent magazine reading area. A replica of the Wako clock tower dial is also on display.
Major exhibits