Special exhibition : The History of Seiko Super Tennis
2023.08.29
We are pleased to announce that we will hold a special exhibition,"The History of Seiko Super Tennis".

Period: Sep. 5 - Oct. 15, 2023
Venue: The Seiko Museum Ginza, B1 exhibition floor
With the cooperation of the Japan Professional Tennis Association and Baseball Magazine Sha Co., Ltd.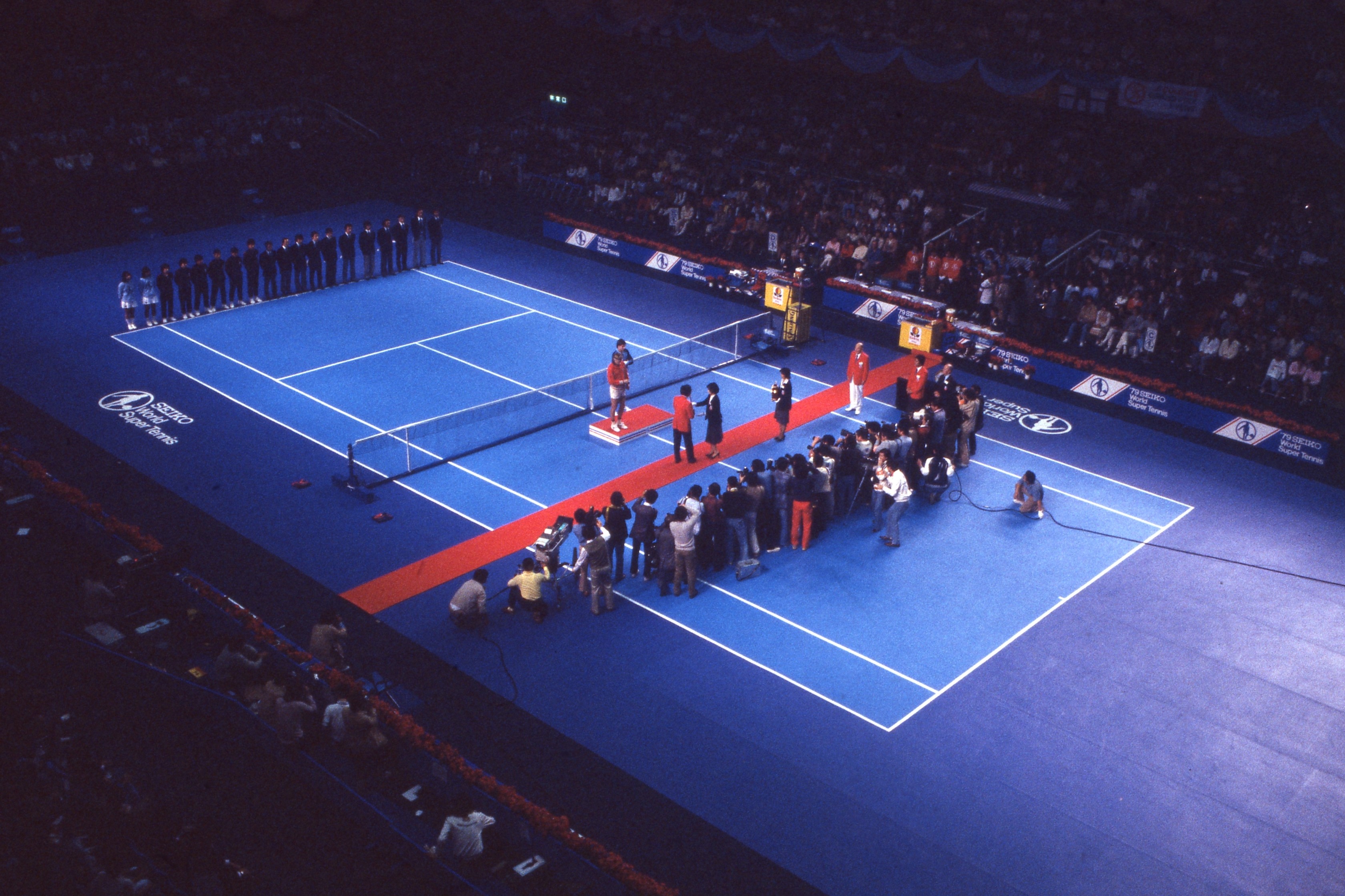 The Seiko Super Tennis international men's tennis tournament began in 1978, amidst an unprecedented surge in popularity of tennis in Japan. Drawing numerous superstars of tennis each year, this event brought great joy to tennis fans and fueled the tennis boom in Japan. It also became the cornerstone of Seiko's contributions to sports that continue to this day.
With photographic displays of the star players and scenes of the tournament, as well as displays of various rare original tournament goods, this exhibition takes a look back on the 18-year history of the Seiko Super Tennis tournament, held from 1978 to 1995.