Special exhibition : The World of Seiko Automaton Clocks
2023.11.14
We are pleased to announce that we will hold a special exhibition, "The World of Seiko Automaton Clocks".

Period: Nov. 14 , 2023- Jan. 7, 2024
Venue: The Seiko Museum Ginza, B1 exhibition floor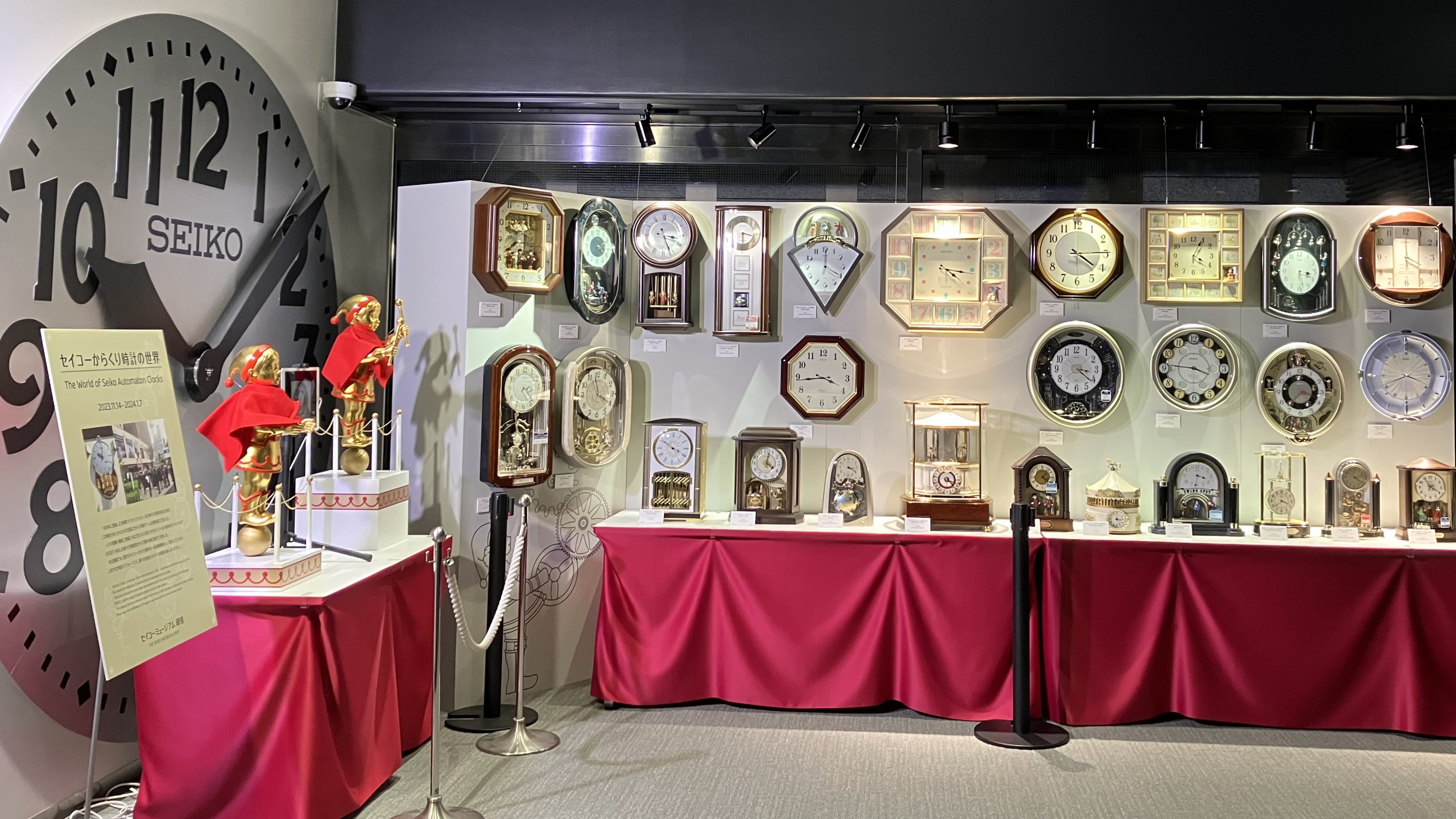 The Mullion Clock in Yurakucho, Tokyo, first introduced in 1984, will celebrate its 40th anniversary in 2024.
Since 1988, Seiko has continued to create home-use automaton clocks in the hope of extending the circle of smiles to the home. This special exhibition introduces some of the Seiko automaton clocks of the past with a dynamic display.
Please enjoy the performance of the dolls and dials, as well as the melodies of various tones.