In 1881, amidst a recession caused by the shrinking value of Japan's currency, the 21-year-old Kintaro established "K. Hattori & Co." in Uneme-cho, Kyobashi, Tokyo, close to his house. An age of Japan-made clocks and watches was dawning. Pioneers in Tokyo, Osaka, and Nagoya were studying and producing pocket watches based on Western products. Japanese wholesalers needed to purchase all the imported timepieces from foreign trading companies established in Yokohama, Kobe, and other open port areas.
The foreign companies typically set up agreements requiring stores to pay within 30 days. Yet many of the stores insisted on paying only twice per year, once during the Bon festival (mid-August) and once at the end of the year, according to a traditional business practice of the Edo period. The foreign companies and dealers were displeased.
Kintaro adhered to every business agreement he entered. He never wavered from his strict policy of honoring agreements, regardless of the counterparty or the difficulties he suffered. K. Hattori & Co. gained a growing reputation for reliability in the foreign business community.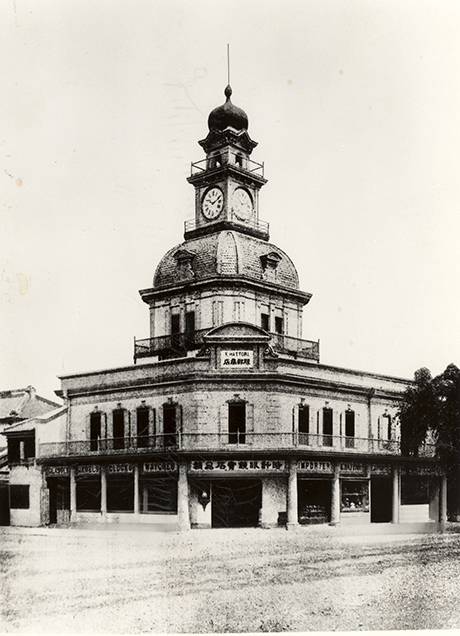 Many foreign trading companies distributed their new models to K. Hattori & Co. preferentially, which enabled him to make significant breakthroughs within a relatively short period. In 1886, during an economic boom, Kintaro started focusing on the wholesale and retailing of imported timepieces.
In 1887, in its sixth year in business, K. Hattori moved to the main street in the Ginza, the center of commerce in Japan. Eight years later, in 1895, the booming timepiece dealer purchased a corner of Ginza 4-chome (the present-day location of WAKO), constructed a building with a clock tower (16 meters from top to bottom), and set up a store at the new address.
Ginza was at the forefront of westernization at that time.
In 1891, 10 years after the establishment of K. Hattori & Co., the 31-year-old Kintaro was asked to take up two important positions in industry, one as a director of the Tokyo Clockmaker and Watchmaker Association and one as a member of Tokyo Chamber of Commerce.