Special Web Exhibition
Seiko Good Design 1.
The Good Design Award, widely recognized by the G Mark
Arising from the problem of design theft of exported goods, and with the intent to prevent imitations and encourage originality of design, in 1957 the former Ministry of International Trade and Industry established the Good Design Product Selection System.
In 1998 the system was restarted under the private sponsorship of the Japan Institute of Design Promotion as the Good Design Award, a comprehensive design evaluation system.
The Good Design Award evaluates not only beauty of design, but also the influence that a product has on our lifestyles, culture, and society. From 1964 to the present, many Seiko products have received this award.
From our collection, we present some of the key products selected for the Good Design Award.
1964
On display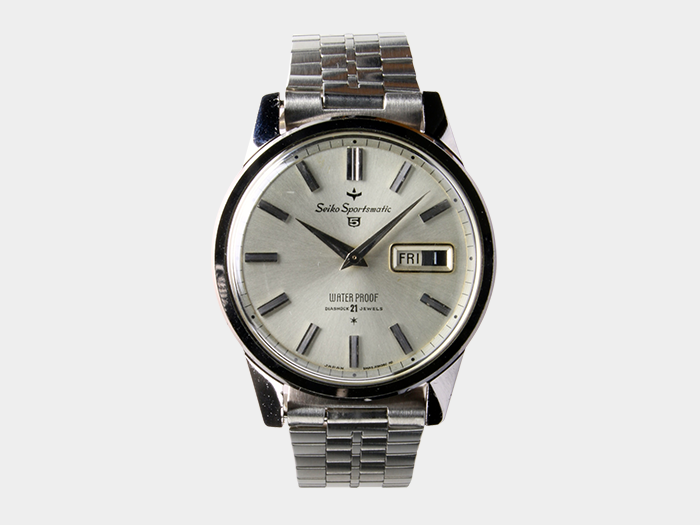 Click image to enlarge
Launched in 1963
Sportsmatic 5 (SM5)
The first watch to be selected for the Good Design Award. This watch was distinguished by its flat dial and recessed crown at the 4 o'clock position.
In particular, the display of the day and date in a single window at the 3 o'clock position created a "new face" for watches. The Seiko 5 series, with the distinctive No. 5 shield logo, became phenomenally popular both in Japan and around the world.
On display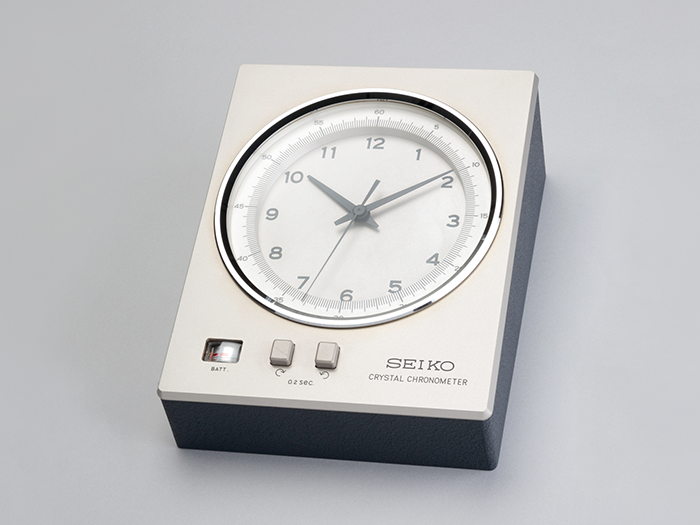 Click image to enlarge
Launched in 1963
Quartz Crystal Chronometer (QC951-1)
The World's first portable quartz timepiece. This was used for timekeeping of sporting events at the Tokyo Olympics and as the standard timepiece for transportation agencies.
With its silver dial, gray front plate, black case, and achromatic color gradation, it perfectly represents the quality of a high-precision standard instrument.
1965
On display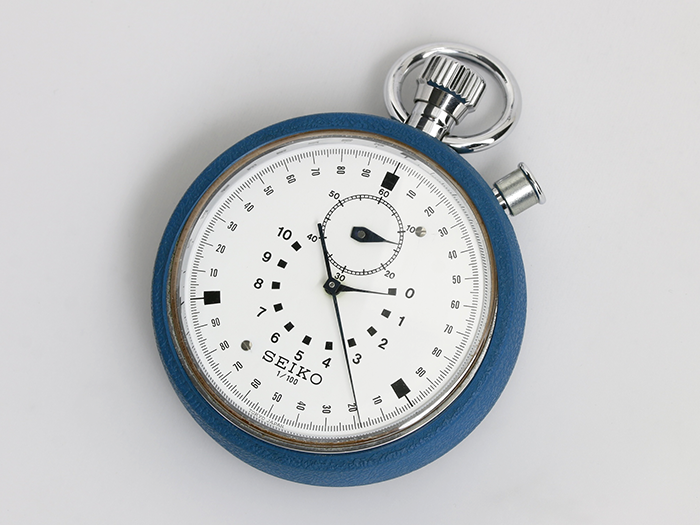 Click image to enlarge
Launched in 1964
1/10 Second Mechanical Stopwatch (90ST 1/10)
The mechanical stopwatch designed for keeping time at the Tokyo Olympics was also marketed for general use.
The easy-to-read dial, the stop/start buttons positioned where they can be easily pressed when the watch is held in hand, and other elements of ergonomically based functional design give the watch a timeless appeal.
1975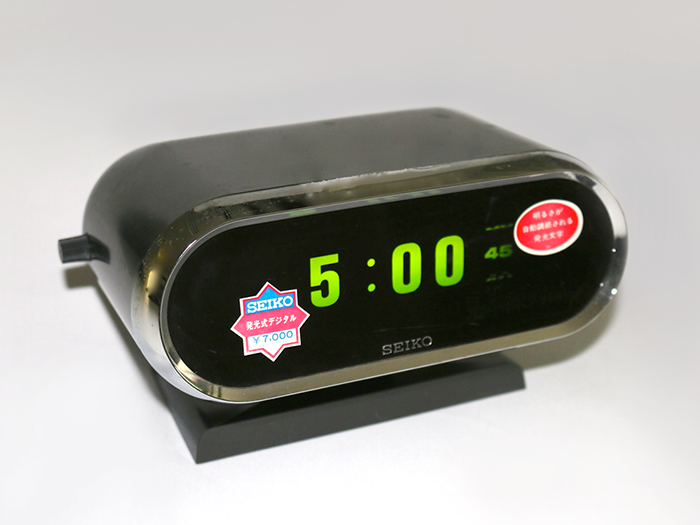 Click image to enlarge
Launched in 1975
Light-emitting digital clock (DL-301)
A light-emitting digital clock from the period of transition to quartz timepieces.
This product used photoconductive elements as an innovation to improve legibility in any environment. The brightness of the numbers is automatically adjusted according to the brightness of the surroundings.
The curved form and the silver edge around the clock face create a futuristic look.
1977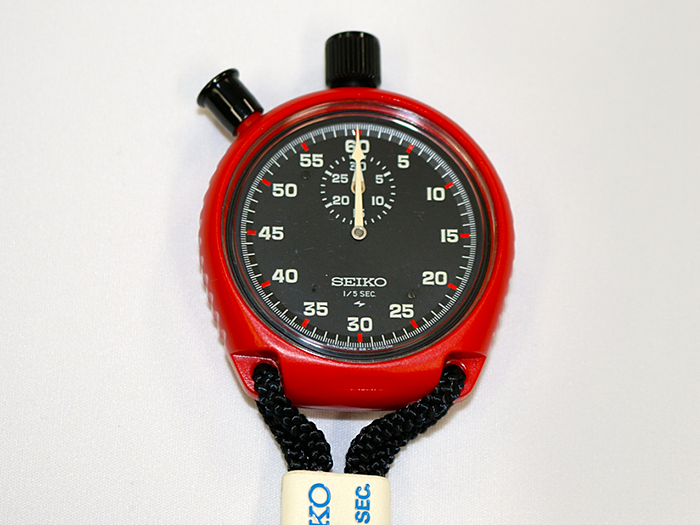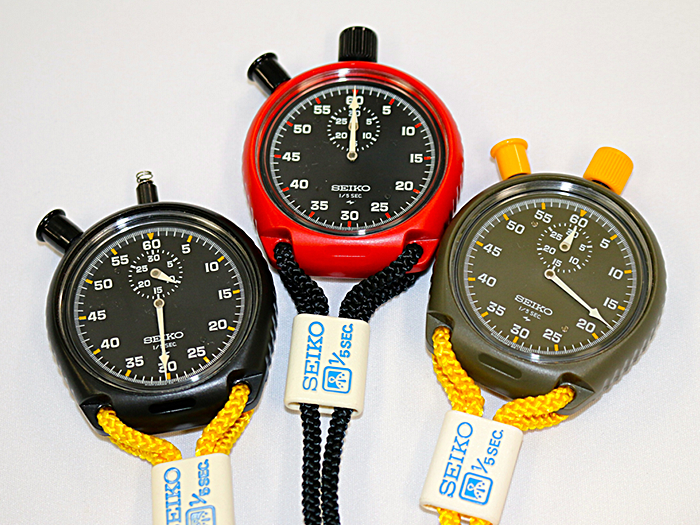 Click image to enlarge
Launched in 1976
Stopwatch (88ST)
This product was marketed for general use, making the stopwatch, previously reserved for specialized use, easily available to all.
The watch is not only easy to operate and easy to read, its light yet tough plastic case make it ideal for everyday use. Its endearing coloring is another distinguishing feature.