Special Web Exhibition
Seiko Good Design 2.
Continuing on from our previous exhibition, here we present those items in our collection that received the Good Design Award in the early 1980's. From standard products whose functional designs have kept them in sale to this day, to innovative ideas that change the very concept of what a timepiece is, a wide variety of products have been selected as "Good Designs."
1980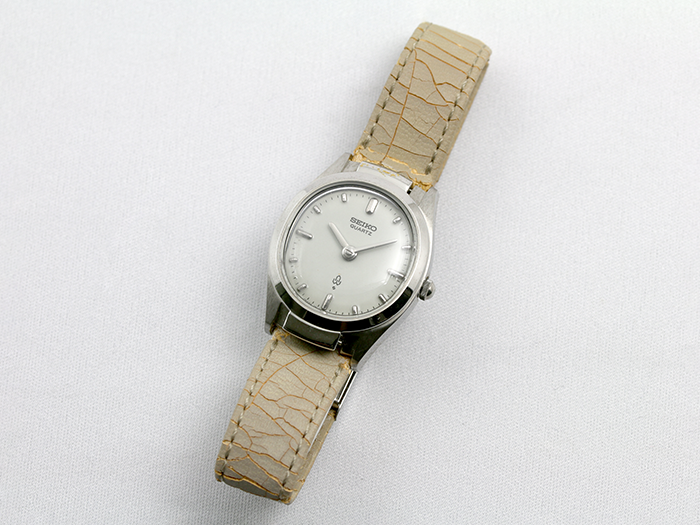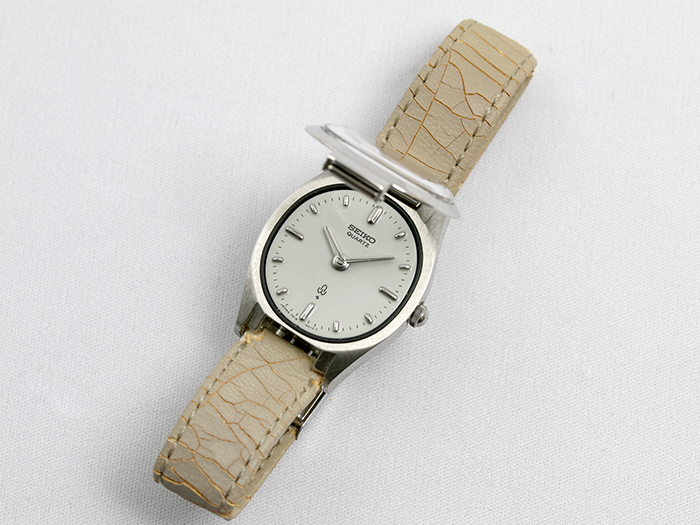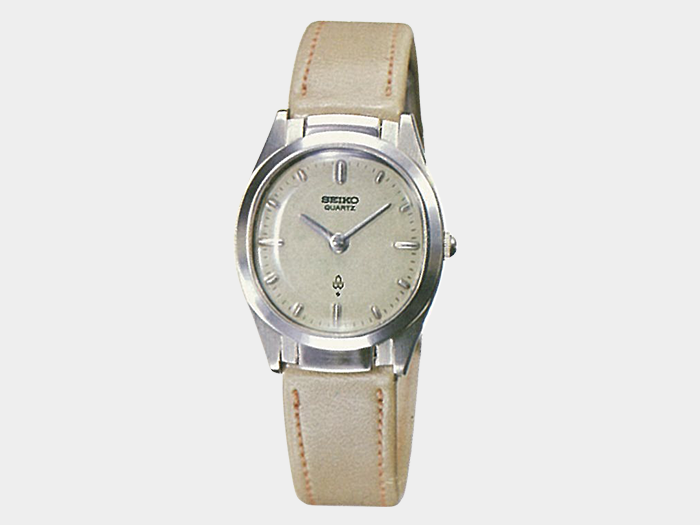 Click image to enlarge
Launched in 1979
Braille watch (QYL011)
Launched in 1979, this was the world's first barrier-free quartz watch for ladies. During development, a monitor survey of visually impaired people indicated a desire to wear a fashionable watch. In response to that desire, the design was made to incorporate elements that reflect a sense of style, such as the oval case and the soft coloring of the watch dial.
1981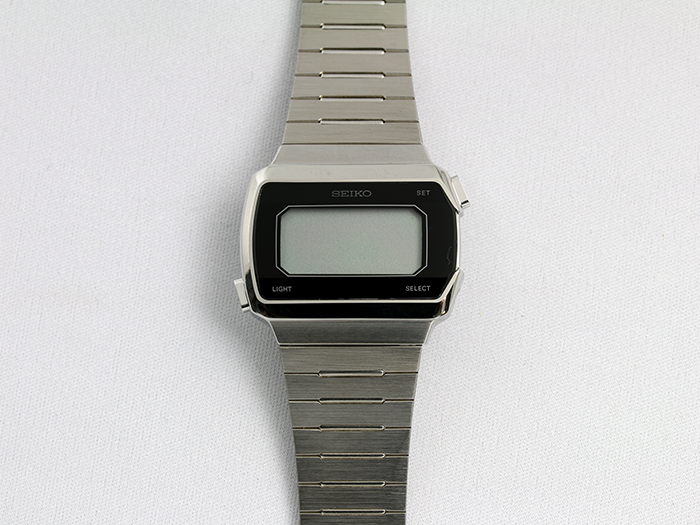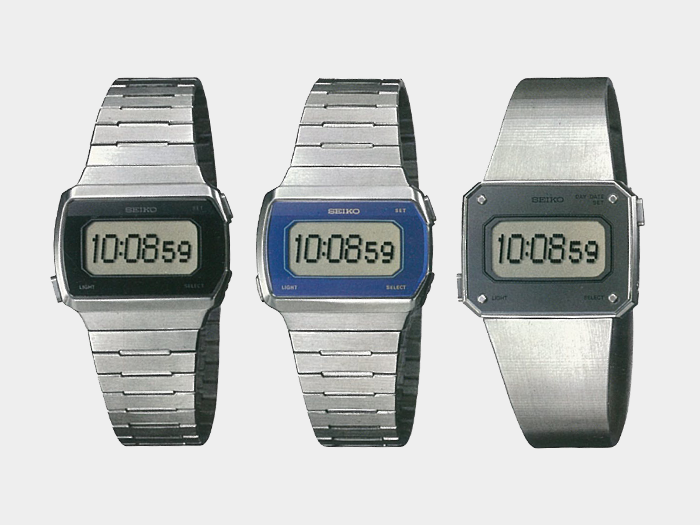 Click image to enlarge
Launched in 1980
Quartz Digital (DZB028)
This is a digital quartz watch incorporating a dot matrix display. With a fully pixelated display surface composed of 328 pixels arranged in a regular pattern, it was distinguished by its natural, easy-to-read characters, which were beyond the scope of the standard 7-segment displays. Moreover, on every hour the time (hour, minute, and second), day, and date would sweep across the screen from right to left like an electronic news bulletin. The day could be displayed in any of 5 languages: English, Spanish, French, German, or Italian.
1984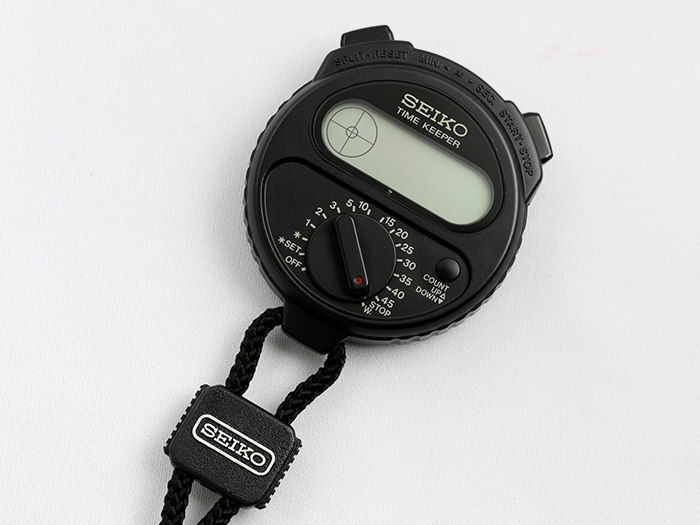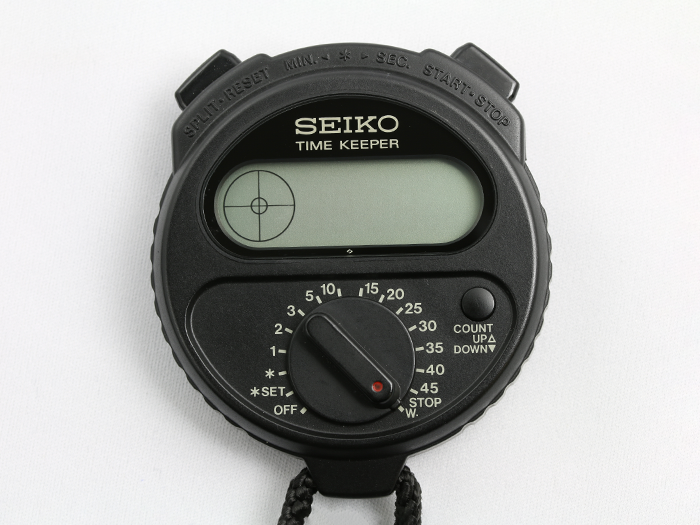 Click image to enlarge
Launched in 1984
Sports Time Keeper (SBJ018)
This stopwatch is a long-selling product still being sold to this day, which was awarded the Good Design Long Life Design Award for products that have remained in sale for over 10 years. The watch includes an easy-to-use analog gauge that can be switched between addition timer mode and subtraction timer mode according to the sporting event and can be used to tell the elapsed time at a glance. It also has a rotary switch that enables the time to be set with just one touch.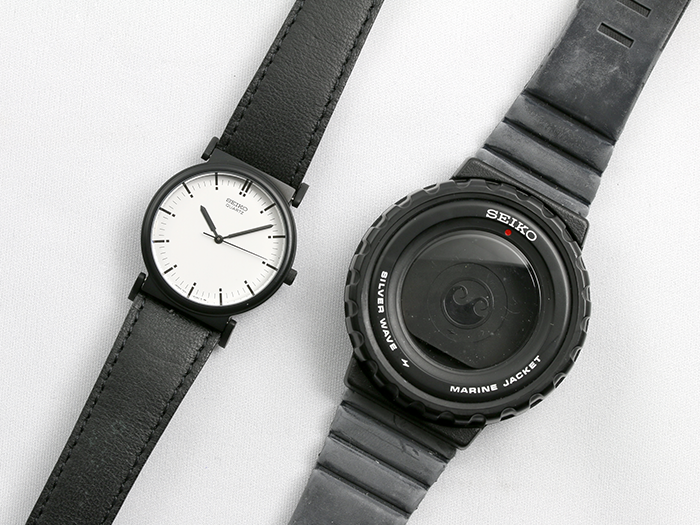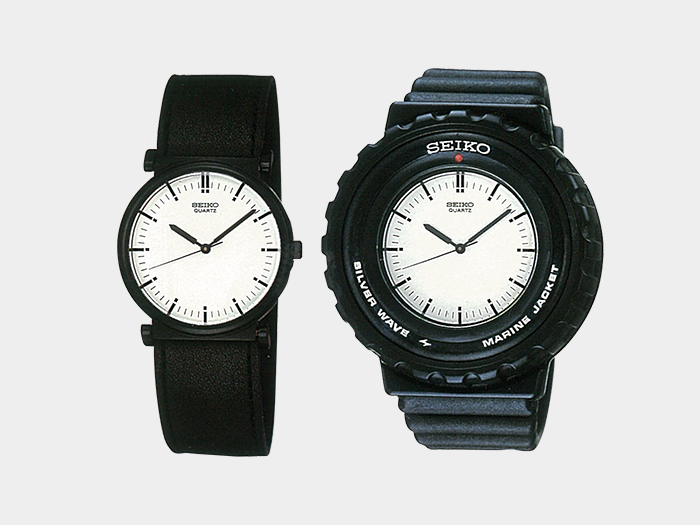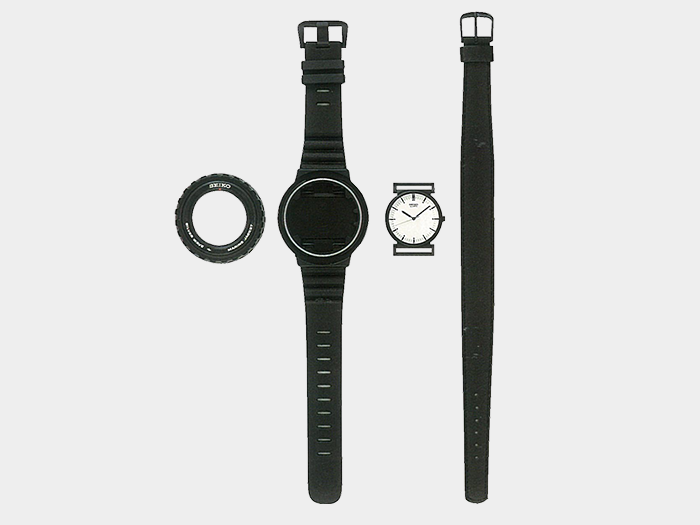 Click image to enlarge
Launched in 1984
Trenew Marine Jacket (NAA010)
In an age where owning several watches is common, the Seiko Trenew emerged as a new product for fashionable people who value individuality, a watch with a fashion sense that goes beyond a mere functional timepiece. By refitting the movement into a Marine Jacket case, the simple black dress watch can be instantly transformed into Seiko's Silver Wave waterproof water resistant watch.
On display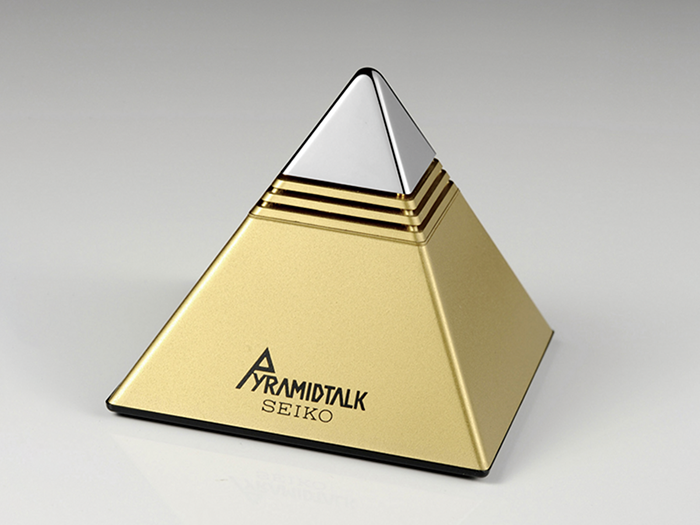 Click image to enlarge
Launched in 1983
Pyramid Talk (DA-570)
Having no time display on the front of the clock, the Pyramid Talk was a talking clock with an innovative design that gained great popularity. The clock gives an audio announcement of the time whenever the button on top is pressed. The underside of the clock has a digital time display and operation buttons. The stylish design of the pyramid and compact size made it very popular and it was sold in countries all around the world. Since then, having undergone various design changes, the talking clock has enjoyed persistent popularity which continues to this day.